Let's talk about YouTube. Chances are we've all spent a wasted afternoon watching one silly cat video after another. YouTube has always been a source of entertaining content, but it's also staking its claim as an essential tool for marketers. In fact, more than half of all marketers (55%) use YouTube as part of their marketing strategy.
One-quarter of internet users spend 10 hours or more watching videos, and YouTube has more than two billion active users worldwide. The platform is so extensive that it can be accessed in 76 different languages. Not only is your audience on YouTube, but as the internet's second largest search engine, YouTube can help improve your SEO and overall brand presence. YouTube allows marketers to present unique content that's easy for viewers to consume and share.
CREATING & CUSTOMIZING A YOUTUBE ACCOUNT
Now that you have a Google account, you're almost ready to publish some awesome video content. But, we're not done quite yet — you now need to set up a YouTube Brand Account. A Brand Account allows users to manage editing permissions and create a more holistic online presence.
OPTIMIZE YOUR YOUTUBE VIDEOS FOR SEO
Now that your YouTube channel is up and running, let's talk about search optimization.
Remember how we mentioned that YouTube is the second largest search engine? While creating engaging content is a must, it's not the only factor for success. There are several things you can do to optimize your videos to rank highly on both YouTube and within the Google search results which includes your video's title, description, tags, category, thumbnail, subtitles, and closed captions.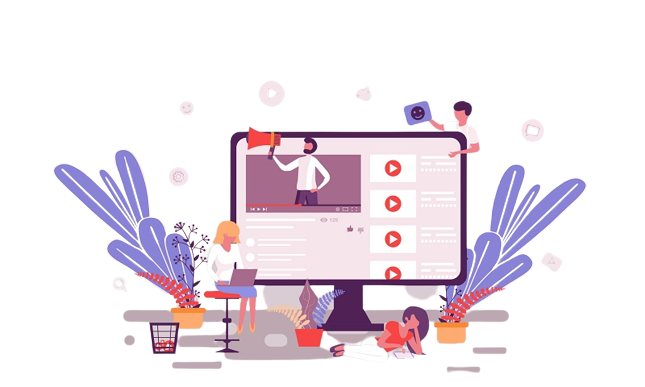 SRT FILES (SUBTITLES & CLOSED CAPTIONS)
Not only do subtitles and closed captions help viewers, but they also help optimize your video for search by giving you another opportunity to highlight important keywords. You can add subtitles or closed captions by uploading a supported text transcript or timed subtitles file. You can also provide a full transcript of the video and have YouTube time the subtitles automatically, type the subtitles or translation as you watch the video, or hire a professional to translate or transcribe your video.
EXPLAINER AND TUTORIAL VIDEOS
Explainer videos are in-depth videos explaining how to use a product or various parts of a product or service. Tutorials can be used to answer customer support questions or explain a new product feature.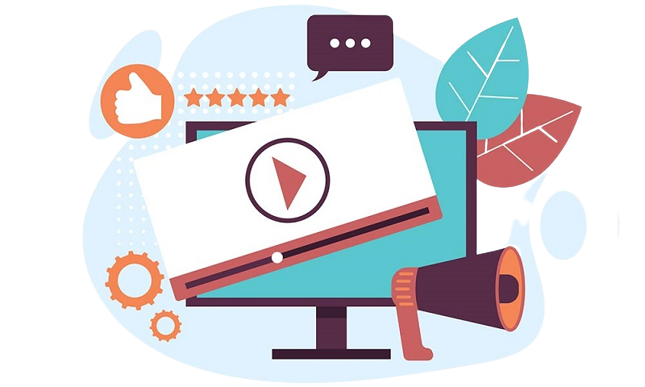 YouTube Live allows users to broadcast live content to viewers. Live video allows you to easily share unfiltered moments and lets your audience participate with real-time comments and reactions. Live videos on YouTube are recorded and appear like any other video upload.
Go Live from your YouTube channel by clicking the camera+ icon in the top right corner and choosing Go live.
In-stream ads refer to ads that play within a YouTube video. TrueView in-stream ads play before a viewer watches the video they've selected on YouTube. These ads can be customized with different overlay text and CTAs, and viewers usually have the option to skip the ad after watching the first five seconds. In addition to the pre-roll in-stream ads that play before the video, there are also mid-roll video ads that appear midway through YouTube videos that are 10 minutes or longer.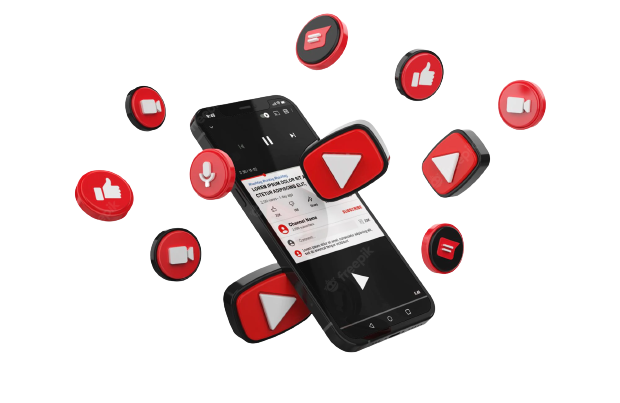 What ever your query may be feel free to communicate with us.